Free Power Over Wi-Fi Forever by Parasiting Ambient Wi-Fi Signals
The quest for cable-free battery charging has seen the development of all sorts of hubs and docks using induction and other methods. Many devices such as E-tags on Freeways and the chips on Credit cards already use systems that tap into the energy of transmissions to wake up and respond with information.
But, what if this concept could be extended so that devices could soak up the power from ambient Wi-Fi signals that almost universally fill the airwaves, store it and use it.
This would end the huge limitation battery charging places on the huge array of Internet ready devices that fill our homes (the universal Internet of things). It would be very useful for smoke alarms, surveillance cameras, temperature sensors, surf cameras and all sorts of remote equipment that is hard to keep charged-up and ready for action.
There is a myriad of potential applications in homes and offices starting with wi-fi keyboards, the computer mouse and the array of remote devices for TVs, heaters, DVD machines and many other devices that rely on batteries. It would be a huge bonus in the home and office where octopuses of cables and power connections are required to keep everything charged up. It could even keep your cell phone, Smartphone and Pad devices charged up. It would reduce the reliance on batteries that need to be replaced.
This article explores the development of power-over-wi-fi as a concept and whether it will become a reality in the future.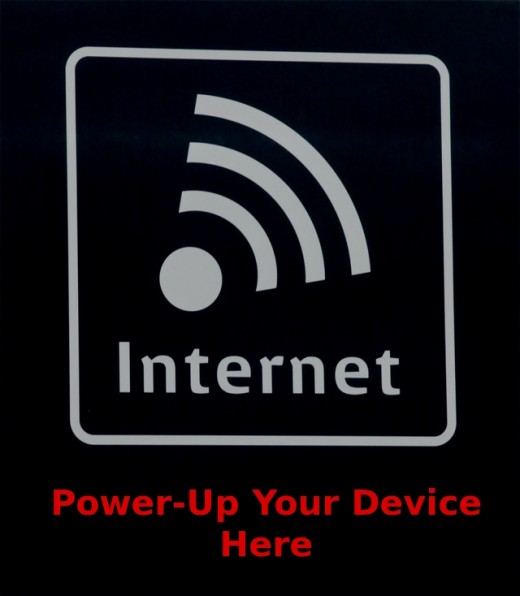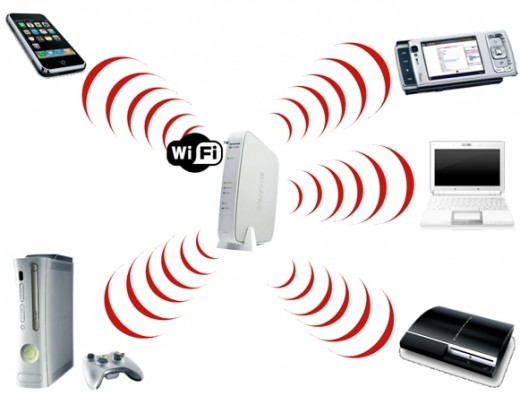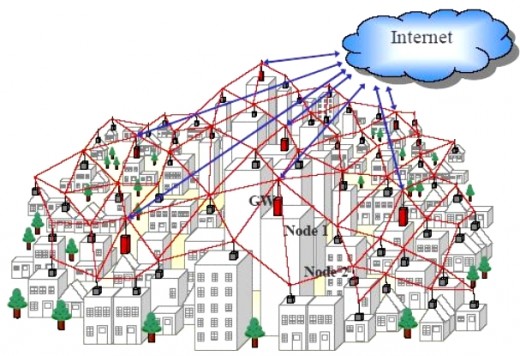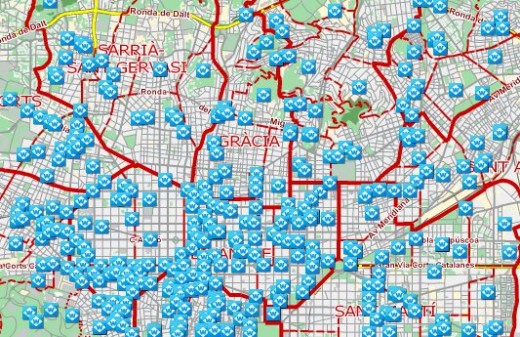 A recent publication highlights the potential of ways to use wi-fi signals as a power source. While wi-fi signals are everywhere and very common, research teams realised that the signals are broadcast in small bursts across a range of different frequencies.
This meant that the net amount of energy available was too intermittently to be useful.
To fix this, the research team modified standard wi-fi hotspots and routers to broadcast noise when a channel was not being used to send data, providing constant wi-fi signals. The paper discusses how this issue could be addressed in the real world.
Although the power was low, it was high enough to power some components. The team experimented with a low power temperature sensor and display unit and a small surveillance camera. Both units were placed several metres away from the wi-fi hotspot.
The low-power camera did not have a battery, but the energy from wi-fi signal was stored in a capacitor. The camera system was designed to take a picture whenever the capacity was charged to threshold.
By collecting the ambient radio signals from the wi-fi unit, the camera collected enough energy every 35 minutes to take a photo.
The conclusion from the research paper was that the ability to wirelessly power a wide range of autonomous monitors and sensors could be every useful eliminating the need for batteries in many devices, and a universal way to keep battery devices fully charged and operational.
This included smoke detectors that are renowned for having flat batteries and being inoperable.
It also includes the computer keyboard and mouse and other devices powered by non-rechargeable batteries in the home and office. People find it very inconvenient when their computers and other devices don't work because of flat batteries in these controllers.
The work is very preliminary and future research should enable the wi-fi power to be captured from a wide range of frequencies. This would offset to some extent the limitation that wi-fi signals are delivered in brief pulses.
The research findings were:
► Remote sensor devices were powered from Wi-Fi routers within a range of about 20 feet (6 m).
► Lithium-ion coin-cell and nickel–metal hydride batteries could be wirelessly recharge at distances of up to 28 feet (8.5 m).

► The system were deployed and worked successfully in 6 homes in a metropolitan area.
► The findings show that this power-over-wi-fi concept can successfully deliver power via Wi-Fi in real-world network conditions.
► Future research is need to expand the capability of the system and concept.
Update 1
A British company, Drayson Technologies, believes that they have found a solution to the technological problems in a development called FreeVolt. The first product using this system has been released. It is "CleanSpace", a personal air pollution monitor. The patented Freevolt energy harvester continually recharges the battery.