Who Makes Most Money from Climate Change Technology?
For many years, China has been seen as a major obstacle to global efforts to combat climate change because of its refusal to reduce emissions under the Kyoto Protocol. China is also the second largest contributor of carbon dioxide gas emissions.
After the failure of Copenhagen, the world finally has its first new legal agreement on climate change.
The Cancun agreements deal is quite modest as there are no hard figures in climate aid, no new binding pledges to cut carbon emissions and some of the most difficult decisions, like the fate of Kyoto Protocol have yet to be resolved.
But for the first time there is an agreed legal instrument that commits both developing nations and developed, including major emerging economies like China and India, to take climate action that will be transparent and measurable on the international stage.

It further recognizes that deep cuts in global greenhouse gas emissions are required, with a view to reducing global greenhouse gas emissions so as to hold the increase in global average temperature below 2°C above pre-industrial levels.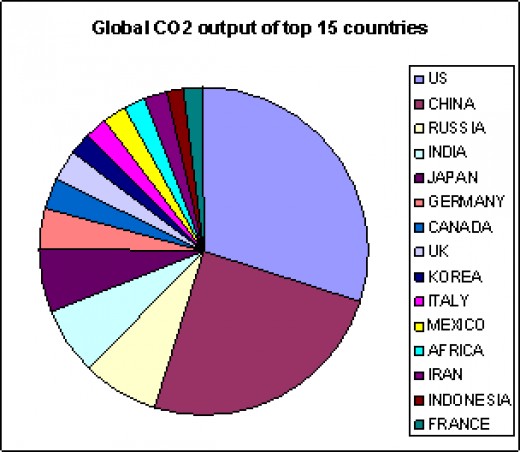 Copenhagen Accord
The Agreements call on rich countries to reduce their greenhouse gas emissions as pledged in the Copenhagen Accord, and for developing countries to plan to reduce their emissions.

Meanwhile China has taken the lead in making money from Climate Change.

China overtook the US as most desirable location in which to invest in renewable energy projects according to Ernst and Young's latest 'Renewable Energy Country Attractiveness Indices'.
Having entered the Country Attractiveness Indices table in December 2004 China has progressed steadily to the top of the All Renewables Index for investment in renewable energy.
This has been underpinned by strong and consistent government support for renewable energy, substantial commitment from industry and the sheer scale of its natural resources, including rare earth mineral need for magnets
The Paris Accord 2015
Call for a new mechanism, similar to the Clean Development Mechanism under the Kyoto Protocol, enabling emission reductions in one country to be counted toward another country's NDC;
Commit all countries to report regularly on their emissions and "progress made in implementing and achieving" their NDCs, and to undergo international review;
Commit all countries to submit new NDCs every five years, with the clear expectation that they will "represent a progression" beyond previous ones;
Establish binding commitments by all parties to make "nationally determined contributions" (NDCs), and to pursue domestic measures aimed at achieving them;
Extend a mechanism to address "loss and damage" resulting from climate change, which explicitly will not "involve or provide a basis for any liability or compensation;"
Extend the current goal of mobilizing $100 billion a year in support by 2020 through 2025, with a new, higher goal to be set for the period after 2025;
Reaffirm the binding obligations of developed countries under the UNFCCC to support the efforts of developing countries, while for the first time encouraging voluntary contributions by developing countries too;
Reaffirm the goal of limiting global temperature increase well below 2 degrees Celsius, while urging efforts to limit the increase to 1.5 degrees;
Require parties engaging in international emissions trading to avoid "double counting;"
Note: In a major blow, President Trump in 2017 withdrew America from the agreement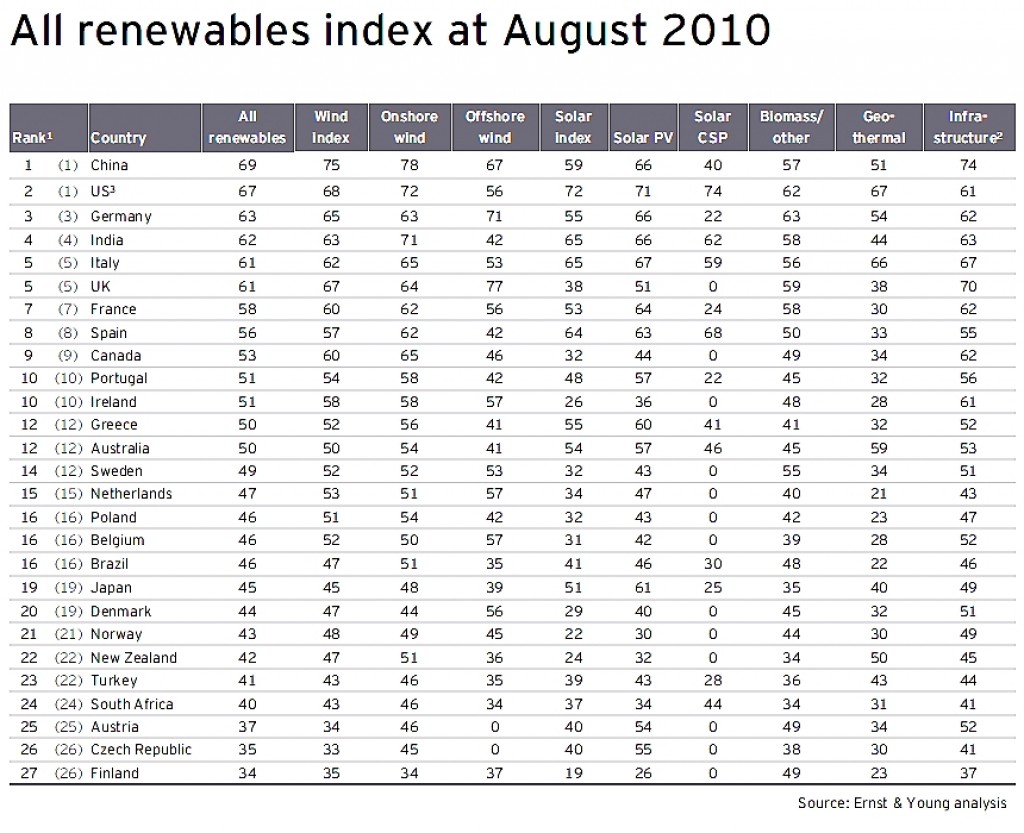 In 2010 US president Obama gave a clear prediction at the Paris meeting:
"I am convinced that whoever builds a clean energy economy, whoever is at the forefront of that, is going to own the 21st century global economy."

These sentiments applies whether or not climate change is real and is caused by human generated carbon dioxide. The US and other western economies have to shift away from reliance on oil for both economic and political reasons. Fossil fuel will run out eventually. The only sustainable approach is the development of alternative sources of energy which represents a major new opportunity for industries in US. However there are signs that the US is already losing the initiative and the opportunity to take the lead in green energy innovation and manufacturing.

China has grasped the opportunity and taken the lead. Other countries such as Germany and more recently, Korea and India have strong commitments to boost innovation and investment in the energy sector.

In Korea, both the private sector and government have dramatically increased spending on green technology development and clean energy in the past few years. The investments include improvements in battery technology, geothermal power generation, photovoltaics and biofuels. The Korea government expects to inject 1 trillion won (US$900 million) into current and next generation clean energy sources in the current year.

Korea has always been vulnerable to fuel price fluctuations because it relies on fossil fuel imports. However Korea has a history of basing its economy on exports such as automobiles, semiconductors and electronics. Korea now sees investment in clean energy technologies as a key to future exports. By 2015, the Korean government expects such clean energy technology exports to exceed US$40 billion.

The Indian Government has recently introduced some positive steps to fire-up 'green investment'. For example, India aims to increase its share of renewable energy to 10 per cent in two years time. India also plans to generate 20 Giga Watts of power by 2022 via solar power.
Brain Drain to China for Renewable Innovations

The United States and European Union have a chance to reinvigorate their manufacturing sectors by focusing on green technology and also creating employment opportunities at home. But can their economies respond quickly enough to seize the opportunity? Any country that is slow to respond or lacks the investment opportunities to develop its own inventions could find itself left behind in the clean energy research and development. Many of the solar energy innovations developed in Australia have ended up in China. Many of the manufacturing systems developed in the West have also shifted to China.

American solar panel manufacturers have struggled to keep manufacturing costs low enough to compete with their Chinese and Japanese counterparts. Last year, Massachusetts-based Evergreen Solar (NASDAQ: ESLR) had to move solar panel assembly to China in order to cut back on costs and please investors.

A University of NSW (Australia) researcher Zhengrong Shi was forced to take his business and solar innovations with Suntech to China, creating one of the world's biggest solar photovoltaic firms.

Wave power could experience the same brain drain that diminished the solar industry in Australian and US over the past decade as developers were denied the funds they need for development.

Unless the US and Europe act quickly and reverse the trend to attract development funding, by the end of this decade, US and Europe could be sending money abroad to buy technologies from countries like China and Korea and the opportunity to develop new industries would have been lost.
China accused of dumping Low-price Solar Cells to gain Market Share
Government subsidised Chinese solar cells are flooding the world market and creating a glut that threatens to stymie the development of a solar cell industry in the US, Australia and other countries.

The low-priced Chinese solar cell exports have led to cuts in European and US production, reports financial losses, sacking of staff and plans to relocate manufacturing plants to Asia.

There have been suggestions the Chinese suppliers are selling solar cells into the US at below cost price to build its market share. But the lower price may be simply related to a production glut which has forced prices down. The oversupply of panels from China won't help Chinese companies' profit margins either. The global demand for solar panels is expected to drop nearly 20% this year due to the recession and this is forcing prices down.

Also the clouds or protectionism have grown in response to the low prices and threats of dumping. There has been increasing calls for "Buy European" and "Buy American" policies in response to the aggressive marketing from China with Government support and subsidies.
Benefits of the Rock Bottom Prices for Solar Cells
Low-price of solar cells and the advent of highly-efficiency LED lights has had some benefits in third world countries.
A room can now be illuminated with as little as 4 watts of power instead of 60 watts.
Many traditional Herders in Inner Mongolia now have solar cells installed on top of their yurts.

A new product to be launched soon is the Solar Pebble, an innovative solar and battery powered lamp.
The unit is powered by 6 volt batteries that are charged via a small, efficient solar panel.
The unit can also be used charge mobile phones and other devices.
The device is portable and has ratchet handle for adjusting the orientation of the device to the sun's direction.

According to the World Bank's 2010 development report, 1.6 billion people in developing countries still have no access to electricity.
Off-grid solar is seen as one of Africa's strongest options, utilising abundant sunlight without the need to invest in expensive grid networks.

In an award-winning project in Remu, Ethiopia, the Swedish Solar Energy foundation supplied electricity to 10,000 people with an off-grid solar photovoltaic system charging less than $2 per person.